Making a spiritual decision is great. Keeping it is better. Make decisions that don't fail using these three tips.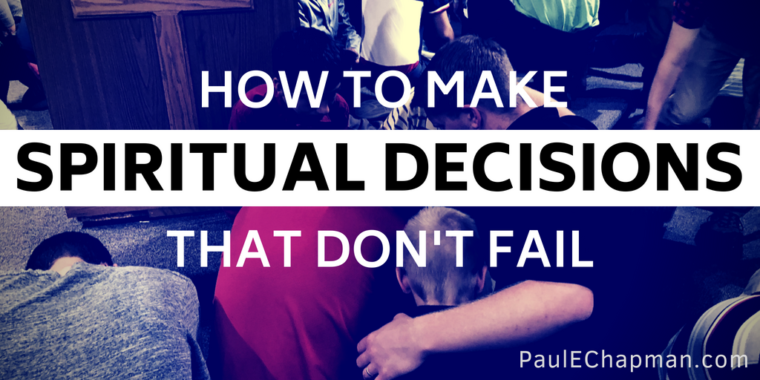 As I write this, I am in the chapel before an evening service of New England Baptist Teen Camp. God has been working mightily. Friendships of a lifetime have begun. Happy memories have been made. Powerful sermons have been heard. The altar has been full after every message as tender hearts surrender to God. Several people have been born again. Hundreds of life-changing choices have been made.
I am thankful to God for every decision made this week. Imagine the wave of change that would take place if every decision took root and bore the fruit of righteousness!
However, as an experienced youth worker, I am saddened to know that many of the decisions will not stick. I'm not being cynical. I believe that the decisions were from God. I heard God's power in the messages. I felt the same Holy Spirit conviction. I saw the tears of repentance.
Nevertheless, the statistics are undeniable. Many decisions will not last past 60 days. Some people will fall into the old sins before they walk in the door to their home.
How can this be? How can God move so powerfully, on a heart with no lasting fruit? (more…)