Have you ever said something like, "I don't know how much more of this I can take?" You are not alone. Here's what the Bible says…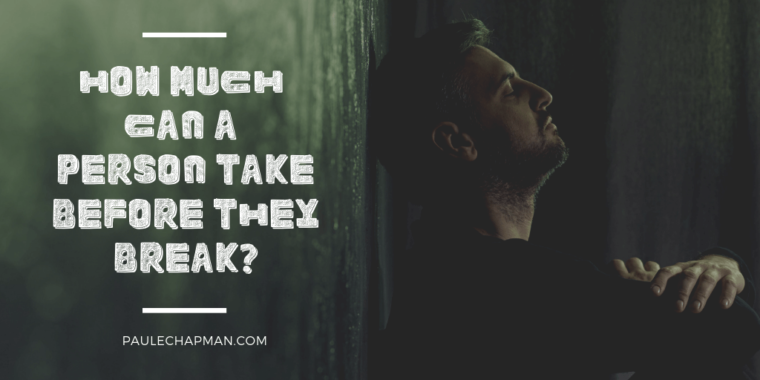 1 Corinthians 10:13
"There hath no temptation taken you but such as is common to man: but God is faithful, who will not suffer you to be tempted above that ye are able; but will with the temptation also make a way to escape, that ye may be able to bear it."
Everybody has bad days. It's an expected part of life.
What if those bad days start to pile up? How do you respond when your load gets heavier week by week as trials keep coming with no end in sight?
Or what if you have an unthinkable tragedy invade your life. You thought you were ready for anything… but not this!
Have you ever said something like, "I don't know how much more of this I can take?" You are not alone. Here's what the Bible says….
Click To Tweet
Both of those scenarios are a reality. Don't think it won't happen to you.
How you respond when you feel overwhelmed and wonder if you can go on will determine your longevity in God's will. So many people jump out of the frying pan into the fire when things get tough. Their situation goes from bad to worse because they make foolish decisions under pressure.
(more…)